Mark Decena is a writer, director and producer of feature films, television programming, web films, and commercials. A three time Sundance alumni, Mark's first feature, Dopamine won the Alfred P. Sloan Prize. Decena's documentary work spans across themes of social justice, sustainable design and the environment. He wrote and directed the Redford Center's latest film, Watershed, and was a writer and producer onStand Up Planet, a Gates funded project currently on air on Participant Media's channel, Pivot. Mark is also the founder of Kontent, a boutique production company based in San Francisco, housing a Kollective of award winning filmmakers, as well as producers and creatives working on original and branded works.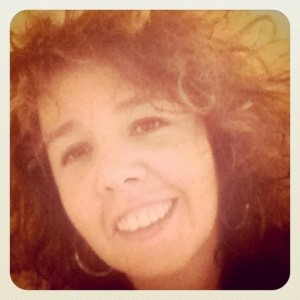 Alison Byrne Fields is the President of Aggregate, a creative strategy firm that works with nonprofits, foundations, authors, and filmmakers to bring people and resources together to create progressive social change. She has worked domestically and globally to engage young people in politics (as the Creative Director/Chief Strategist for Rock the Vote and in Mexico and Cambodia), mobilize private industry resources to fight HIV/AIDS, promote criminal justice reform, strengthen the advocacy efforts of abortion providers, mobilize investment in global health, educate people about the violence experienced by the transgender community, and facilitate innovation in health and health care. Alison earned her BA in media studies at Hampshire College and her Master of Public Policy degree from Harvard University.
Sam Green is an Academy Award-nominated documentary filmmaker based in New York. Green's recent film A Thousand Thoughts premiered at the 2018 Sundance Film Festival and is a live cinema collaboration with the legendary classical ensemble the Kronos Quartet. His previous film The Love Song of R. Buckminster Fuller features a live score by the indie band Yo La Tengo. His earlier documentary The Weather Underground was nominated for an Oscar, broadcast on PBS, and included in the Whitney Biennial. www.samgreen.to
Charlotte Lagarde is the award-winning Producer/Director of Heart of the Sea: Kapolioka'ehukai, a documentary about the Hawaiian surfing legend, Rell Sunn, (2003 PBS/Independent Lens Audience Award). Her producing credits include Deann Borshay Liem's In The Matter Of Cha Jung Hee (PBS/POV 2010). She was co-executive producer of Carrie Lozano's Academy Award-winning Reporter Zero, which premiered at the 2006 Berlin International Film Festival. Lozano and Lagarde are now directing and producing Fred Hersch Now, a documentary about jazz composer and pianist Fred Hersch. In 1998, Lagarde founded Swell Cinema, a non-profit documentary production company. Born in France, she currently lives in New York after 25 years in San Francisco. She has a MA in documentary film from Stanford University. www.charlottelagarde.com
Chi-hui Yang is a film programmer, lecturer and writer based in New York. Yang sits on the selection committee for MoMA's Documentary Fortnight and is the president of the board of directors of the Flaherty Film Seminar. Yang was the consulting series producer for POV's 2013 26th season and from 2000-2010 he was the Director and Programmer of the San Francisco International Asian American Film Festival, the largest showcase of its kind in the US. Yang is also the programmer of "Cinema Asian America," an On-Demand service offered by Comcast, a Visiting Scholar at New York University's Asian/Pacific/American Institute and an adjunct professor at Hunter College and Columbia University.
EMERITUS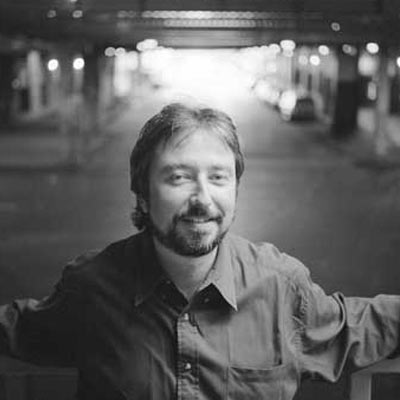 Bill Siegel was a founding member of The Free History Project and a dear friend. He was one of Chicago's most celebrated documentary filmmakers and educators, working for 23 years with The Great Books Foundation, a non-profit dedicated to literacy and lifelong learning. He co-directed the Academy Award-nominated documentary, The Weather Underground, was as a researcher on the documentary films, Muhammad Ali: The Whole Story and Hoop Dreams, and a writer on One Love, a documentary on the cultural history of basketball by Leon Gast. Bill was born and raised in Minneapolis, MN, received a BA in History from the University of Wisconsin-Madison, and an MS in Journalism from Columbia University in New York.